Green Global Voices: Web 2.0 Environmental Activism
Kenyan blogger Juliana Rotich is the editor of Green Global Voices, which monitors citizen media in the developing world, and will be a regular contributor to these pages. ReutersThomson is not responsible for the content — the views are the author's alone. We welcome her first blog:
Environmental bloggers and activists around the world are increasingly using web 2.0 tools to bring attention to issues ranging from deforestation, conservation and global warming. These are some of the innovative projects I have linked to recently as environment editor on Global Voices Online.
Blogs and video
The global network of Wildlife Direct blogs are a strong example of how to use multimedia in defense of endangered species. Their chairman, Richard Leakey, a conservationist, frequently records video clips from across Africa on his blog
The views of the younger generation on Wild Life Direct are exemplified by the postings on the Wildlife Clubs of Kenya blog. This mobile education unit visits schools in Kenya, recording videos of their conversations with children about the need for conservation and appreciation of the natural environment.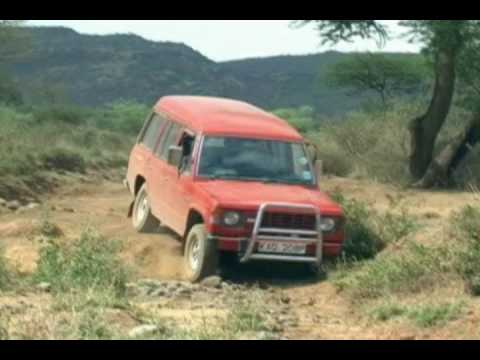 The Gorilla Protection blog uses the internet to provide environmental news from war torn Democratic Republic of Congo. They provide constant updates and photos from the rangers in Virunga National Park, who risk their lives daily to protect mountain gorillas from extinction.
Flickr
On photo-sharing website flickr, an environment photos group pools together images from over 960 members, creating a global visual treasure trove of pictures of flowers, animals, windmills and more.
The flickr photos of the organization Foko-Madagascar show the organization's efforts plant trees and encourage a sustainable way of life in rural Madagascar.
Data mashups
Some of the most creative environmental activism online happens through "mashups", where different sets of data are crossed to illustrate an environmental trend. Floodmaps, for instance, graphically illustrate on a Google world map what will happen if sea levels rise.
On Terrapass, travelers can easily calculate their CO2 emissions from airplane travel. The site gives advice on how to bring down your carbon footprint and balance it by purchasing "carbon offsets".
Another mashup is Explore our Planet. It layers data from satellites over Google Maps to display information about the planet, such as annual CO2 emissions by region/country and tropical storms.
Mobile phones
There are many more examples of how activists are taking their issues to the internet frontlines. The mobile phone landscape is also growing fast. See for instance this experimental initiative by Ken Banks, the founder of Kiwanja.net and Frontline SMS. Ken developed a free downloadable game called Silver Backers. The game educates players about Gorilla conservation, and invites them to join and support the cause.