Fan Fare
Entertainment behind the scenes
-
U2 played live for the world on Sunday night via YouTube.com, and as they were in Hollywood, Bono gave the band a movie star sheen when he introduced each member. He compared drummer Larry Mullen Jr. to James Dean, bassist Adam Clayton to Clark Gable, The Edge to Mr. Spock of "Star Trek" and himself to a mix of Arnold Schwarzenegger and Danny DeVito.
But if the setting was L.A. (Pasadena's Rose Bowl to be exact), the show's direction was aimed at a global audience. Before U2 performed "Sunday Bloody Sunday," images flashed on the screen of green-glad protesters in Iran, some of them stained in blood. The crowd reacted with cheers of support for Iranian dissidents, just as they cheered on Bono's rendition of "Walk On," a tribute to Burmese opposition leader Aung San Suu Kyi, later on in the show.
"Thank you America, thank you everyone watching on
YouTube on all seven continents," Bono said at one point in the show, as he acknowledged the global audience that was tuned in for the live Web stream.
U2′s new concert contraption, The Claw, performed without flaw, transporting the band members around on giant moving bridges over the audience, with a huge video screen that slowly expanded and contracted like an accordion.
-
Celebrities Leonardo DiCaprio, Forest Whitaker, Tobey Maguire and will.i.am are out to convince young people to vote — and they have made a series of public service announcements for the cause in partnership with Google, YouTube, Declare Yourself and MySpace.
     
While many of the celebrities have shown their support for Democratic presidential candidate Sen. Barack Obama, the PSAs are meant to be non-partisan in tone and content, so don't expect any digs at Sen. John McCain, the Republican presidential candidate.
    
In the first ad, stars including Jennifer Aniston, Halle Berry, and Ashton Kutcher, address viewers directly and urge them in a tongue-and-cheek way not to vote, before going on to not only call on the viewers to vote but to make sure they are registered and that their friends, too, are registered and are voting. You can watch it here.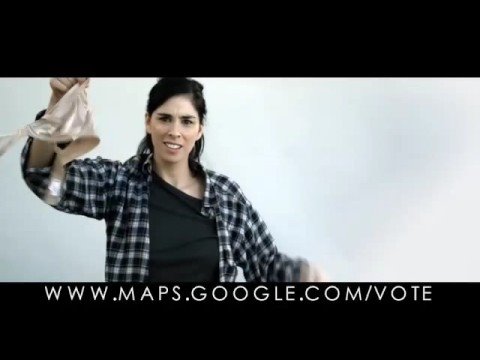 The PSA was produced by DiCaprio's company, Appian Way Productions. This past weekend, we interviewed DiCaprio and he talked about his desire to get young voters to the polls. "My big message on this next election is that, hopefully, the youth movement will come out in full force this time," DiCaprio said. "Hopefully we will have a true representation of this country because enough young people who care about policies for the next 50 years will go out to the polls and vote for the candidate they think best represents the United States."