Fan Fare
Entertainment behind the scenes
from Tales from the Trail:
First he gave an unexpected endorsement to Jon Stewart's upcoming "Rally to Restore Sanity." Now President Barack Obama is giving the host of the satirical talk show the ultimate television "get" -- himself as a guest.
Obama will appear on "The Daily Show with Jon Stewart" on Wednesday, Oct. 27, in the middle of a week of special episodes taped in Washington ahead of the Nov. 2 midterm elections. It all culminates with a Saturday rally on the National Mall.
The Washington episodes - to air Oct. 25 - Oct. 28 - are called "When Grizzlies Attack: A 'Daily Show' Midterm Teapartyganza." That's a reference to the conservative Tea Party political movement and former vice presidential candidate Sarah Palin referring to conservative women politicians as "Mama Grizzlies."
The Daily Show, watched by about 1.8 million people every night, is particularly popular with viewers under age 35. The appearance gives the president a chance to appeal to young voters just days before the election in which Republicans are expected to gain seats in Congress and possibly take the majority in the House of Representatives away from Obama's Democrats. Earlier this month Obama appeared at a youth town hall that was shown live on MTV and two music television stations, CMT and BET.
Celebrities Leonardo DiCaprio, Forest Whitaker, Tobey Maguire and will.i.am are out to convince young people to vote — and they have made a series of public service announcements for the cause in partnership with Google, YouTube, Declare Yourself and MySpace.
     
While many of the celebrities have shown their support for Democratic presidential candidate Sen. Barack Obama, the PSAs are meant to be non-partisan in tone and content, so don't expect any digs at Sen. John McCain, the Republican presidential candidate.
    
In the first ad, stars including Jennifer Aniston, Halle Berry, and Ashton Kutcher, address viewers directly and urge them in a tongue-and-cheek way not to vote, before going on to not only call on the viewers to vote but to make sure they are registered and that their friends, too, are registered and are voting. You can watch it here.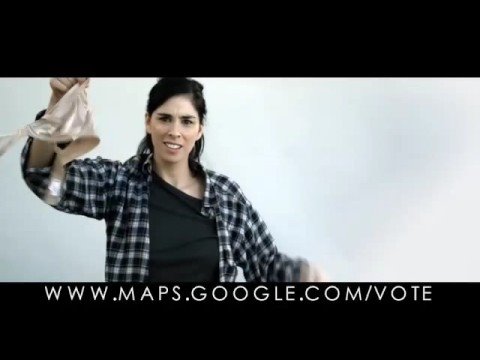 The PSA was produced by DiCaprio's company, Appian Way Productions. This past weekend, we interviewed DiCaprio and he talked about his desire to get young voters to the polls. "My big message on this next election is that, hopefully, the youth movement will come out in full force this time," DiCaprio said. "Hopefully we will have a true representation of this country because enough young people who care about policies for the next 50 years will go out to the polls and vote for the candidate they think best represents the United States."