Are women behind the wheel driving Saudi reform?
Could Saudi Arabia's King Abdullah finally live up to his reformer reputation and issue a clear decree allowing women to drive? Reformers speculate that it might happen by the end of the year or even, as one hopeful woman activist told me last week, by Saudi National Day on September 23.
One of the main factors driving this excitement has been a recent spate of incidents reported in the Saudi media where Saudi police have caught women behind the wheel. In the most recent case, a young woman in Riyadh died when she crashed the car, a tragedy one paper presented as evidence that the reform should not happen at all.
What's interesting about these incidents is that they give the impression of some kind of spontaneous mass movement of  women determined to drive – unlike the last major effort in 1990 which was highly organised but a great failure.
Then, a group of 45 women famously drove through central Riyadh in what was at that time a much more closed society and paranoid regime. American troops had flooded into the country and an army of journalists had followed, and the powerful clerical establishment was bristling at having been forced by King Fahd to accept the foreign troops and their mission to fight the Iraqis in occupied Kuwait. The authorities were in no mood to put up with a publicity stunt by uppity educated women, who were arrested and removed from jobs.
Eighteen years on, things are different.
"Driving has become an individual movement, women are starting to move," said rights activist Wajeha Al-Huwaider, who a few months back posted a video of herself on YouTube driving a car around the Aramco Compound in Dhahran — one private area where women can drive with impunity. "I think they will do it, and if the king wants to make a real change he should start with women's status," she said.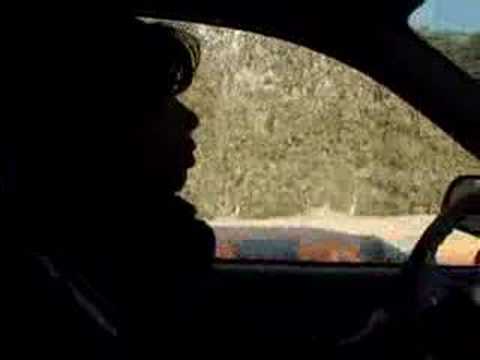 Internet sites have touted possible details of a royal decree that would set a minimum age of 30 for women drivers and specific times when they can hit the roads such as from 8 am to 8 pm, with an extension to 11 pm on weekends. The ubiquitous "male guardian" — the bane of life in Saudi Arabia for women — may also have to be present. Another factor that could drive reform are rising living costs. Over the past year inflation has shot up to around 10 percent, cutting into ordinary Saudis lifestyles. Families have to employ male drivers if they want their women to be able to move around at all and that costs them at least $300 a month.
Whether liberals or conservatives like it not, the issue of women driving has become a litmus test for reform. Many liberals like to pooh-pooh the question as trivial compared to the grander goals: political reform, elections to the currently fang-less quasi-parliament, the Shura Assembly, persuading the government to allow women to become ministers, ambassadors or sit in the Shura Assembly.
Whether the king is prepared to challenge the clerics is really the big question. His recent experience with an interfaith dialogue among Muslims, Christians and Jews could be read either way. The senior, most influential clerics failed to turn up in Madrid for the conference, showing a clear lack of interest in parleying with the infidel. That could embolden the king to push on with another initiative that they don't like — girls in cars — or it could act as a warning sign against pushing them too far.