Global News Journal
Beyond the World news headlines
Juliana Rincon is video editor of Global Voices, which monitors citizen media in the developing world. Thomson Reuters is not responsible for the content of this post — the views are the author's alone.

Reasons not to Overeat by BreezeDebris
The international food shortage and crisis is doing its rounds on the blogosphere, and videos are no exception. From Haiti: people eating dirt to survive, and a plan to help feed hungry Haitian children. Haiti is the poorest country in the American continent, and hunger has been an important issue since before this crisis took to the headlines.
On YouTube toddgsapp shows us a video of the process by which a family makes mud cakes, not only to eat themselves, but also to sell. These dirt cookies or mud cakes are made out of dirt, shortening and salt, and are sometimes their only means of sustenance.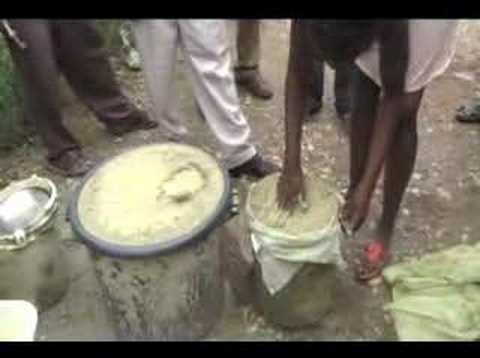 Food for thought, isn't it?
lovinitwithhim uploaded a video on the Haitian Food crisis for Kids Against Hunger you can see here.