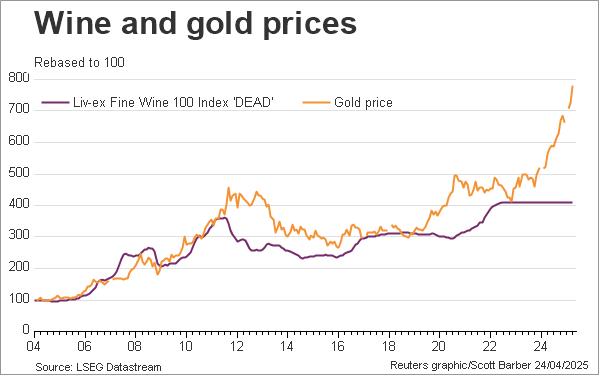 During this depression, it would appear that investors are no longer finding solace in turning to the bottle.
Fine wines are being hit hard by the global downturn, with the Liv-ex Fine Wine 100 index down 7.4 percent on the year, according to July's Cellar Watch Market Report.
The Liv-ex Bordeaux 500 was down by 3.4 percent month-on-month - an especially disappointing showing given that the market is usually energised in June by new Bordeaux releases.
The close correlation of prices in wine and gold since 2004  had suggested that wine was proving very resilient to economic recession; concerns about its "luxury" status were perhaps outweighed by its alcoholic content.
However, since early 2011, the prices have been steadily declining, reflecting a sharp decline in the market for top end Bordeauxs in particular.