Alarm bells in Bollywood as 'Bahubali', Hollywood films reap box-office gold
A dubbed fantasy epic that charmed millions of Hindi-speaking moviegoers this month has startled the Indian film industry, with box-office analysts viewing the movie's record-breaking run as a wake-up call for Bollywood.
"Bahubali," a Telugu-language film featuring actors unknown outside of south India, grossed 850 million rupees ($13.2 million) in Bollywood's traditional stronghold within a fortnight of its release. It continues to pull in viewers despite being overtaken by "Bajrangi Bhaijaan," a new Hindi film starring popular actor Salman Khan.
And it's not just "Bahubali," billed as India's most expensive film and featuring top-notch visual effects, that is challenging  Bollywood's monopoly in the country. Three of India's top five blockbusters in the first half of 2015 were from Hollywood, squeezing out domestic competition until "Bahubali" and "Bajrangi Bhaijaan" rode to the top.
"Bollywood should be worried. All the innovation, the out-of-the-box thinking – it's all coming from outside," said Shailesh Kapoor of Ormax Media, which tracks Indian releases. "Whether it is 'Bahubali' or Hollywood franchise films, they are finding a lot more favour with audiences than before."
U.S. blockbusters are also trumping domestic releases at the Indian box office. The seventh film in the "Fast and Furious" franchise opened in April this year and earned more than 1 billion rupees ($15.6 million) in India, as did the dinosaur spectacle "Jurassic World".
"Avengers: Age of Ultron," Disney and Marvel's comic book adventure, netted around 700 million rupees ($10.9 million) in India, surpassing the collections of big-ticket Bollywood movies such as "Dil Dhadakne Do" and "Detective Byomkesh Bakshy".
In the past, Hollywood movie studios have struggled to compete with local offerings in the world's biggest film industry by output. But in the last two years, thanks to movie franchises such as "Transformers" and "Iron Man", increasingly picky audiences in Indian cities have warmed to Hollywood blockbusters.
A report by consulting firm KPMG showed Hollywood's gross box-office collections in India jumped to 4.2 billion rupees ($65.6 million) in 2014 from 3.2 billion rupees ($50 million) the year before. Growth was driven by younger audiences and the emergence of Tier-2 and Tier-3 cities where movies are dubbed into the local language.
"Bahubali" opened in around 2,000 screens in the north Indian market — industry speak for territories excluding the four south Indian states — and its success suggests Bollywood might have to contend with homegrown rivals from south India to woo movie audiences.
The first of a two-part epic fantasy, "Bahubali" marries Hollywood's grandeur of scale with an inherently Indian tale of good and evil, using computer-generated imagery to depict ancient kingdoms and bloody wars.
"Robot," a Tamil-language science-fiction thriller, was the most successful Indian film dubbed into Hindi till "Bahubali" came along, making 180 million rupees ($2.8 million) during its theatrical run in 2010. "Bahubali" has raked in nearly five times that amount already.
"I cannot tell you the number of phone calls I've got after Bahubali," Anil Thadani, whose AA Films distributed it in north India, told Reuters. "Almost every producer wants to explore this market."
In a promotional video ahead of the film's release, Bollywood movie star Amitabh Bachchan described "Bahubali" as a "magnificent visual" comparable to Hollywood films.
"I doubt if anything like this has been seen in Indian cinema before," Bachchan said. "Every time I see something astonishing, I feel very envious and I wish I was part of it."
Bollywood hasn't seen too many successful franchises, and the Hindi film industry has for long survived on the star power of three or four reigning actors to draw audiences.
Thadani said viewers in Indian cities are increasingly exposed to Hollywood movies and U.S. television, and expect the same standards from Bollywood films. The success of "Bahubali" could be a sign audiences now have other options.
"You will always have people flocking in to see a Salman Khan or a Shah Rukh Khan film, no doubt about that," said Rahul Puri of Mukta A2 Cinemas.
"But for the rest of the year, we do need to see some compelling content from Bollywood – if they want to keep their audiences happy."
(Editing by Tony Tharakan; Follow Shilpa on Twitter @shilpajay and Tony @TonyTharakan. This article is website-exclusive and cannot be reproduced without permission)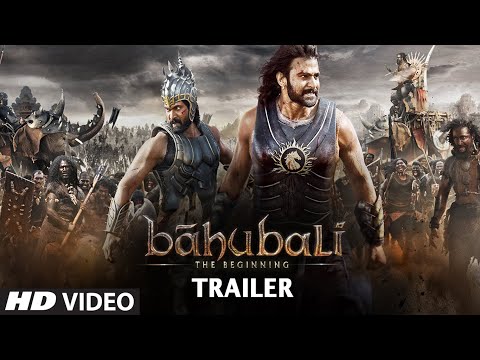 RELATED STORY: Telugu cinema's "hit-machine" Rajamouli comes to Bollywood
MOVIE REVIEW: Bahubali