Movie Review: Drishyam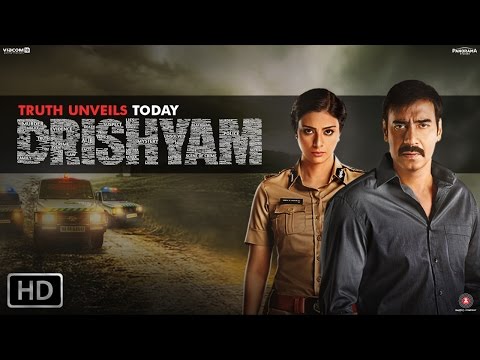 (Any opinions expressed here are those of the author and not of Thomson Reuters)
Since the release of Jeethu Joseph's Malayalam film "Drishyam" (Visual) in 2013, it has been remade in four different languages. The latest is Nishikant Kamat's Hindi adaptation. In each remake, whether it is the Kannada, Telugu or the Tamil version, the story doesn't change, right from the opening shot to the way it ends, except the actors.
In the latest retelling, Kamat remains faithful to the original, making only miniscule changes to the screenplay. Joseph's "Drishyam", which some say borrows its central idea from Keigo Higashino's much-acclaimed novel "The Devotion of Suspect X", has such strong writing, well etched-out characters, and clarity of purpose that it would be a shame to tamper with it.
In Kamat's film, Mohanlal's rotund, middle-aged George Kutty gives way to Ajay Devgn as the sculpted, linen-shirt wearing Vijay Salgaonkar, and the green environs of Kerala are replaced by the equally lush Goan countryside.
Vijay is an orphan, devoted to his wife and two daughters, and runs a cable television business in a small Goan village. He spends his days watching movies in his office, bossing over his assistant and sipping tea until crisis befalls his family.
When the Salgaonkars are linked to the disappearance of a teenage boy, Vijay's idyllic life seems shattered beyond repair. He is up against the formidable Meera Deshmukh (Tabu), the topmost police officer in the state, who is determined to get to the bottom of a case deeply personal to her.
Like a faithful translator, writer Upendra Sidhaye jots down all the essential plot points, also adding a few contrivances of his own, but fails to give the flavour of the story, thus leaving it a little insipid and tasteless.
The original screenplay hits all the right notes in the Everyman's fight against an oppressive police force. There is also the question of family honour and the moral ambiguity that comes with protecting it. What makes the film even better is the way Joseph conveys these themes in the garb of humour, and later, as a thriller.
But the banter and repartee that the couple shares in the Malayalam film is missing between Devgn and his co-actor Shriya Saran. The feeling of a small community being shaken by what happens in their life is not adequately expressed either.
Of the cast, Devgn is mostly stone-faced as a man dealing with a storm in his life, but Tabu brings the arrogance and ruthlessness required for her role. Saran, as the scared wife, wears starched sarees and far too many designer blouses to appear convincing as a middle-class housewife.
Kamat's film works well if you haven't seen the original. Otherwise, this remake might fall a tad short.
[To read — What not to ask Tabu in an interview, click here]
(Editing by Ankush Arora; follow Shilpa on Twitter @shilpajay, and Ankush @Ankush_patrakar. This article is website-exclusive and cannot be reproduced without permission)