Movie Review: All Is Well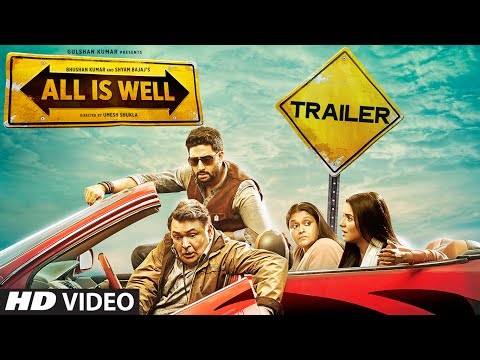 (Any opinions expressed here are those of the author and not of Thomson Reuters)
If ever there was a movie that was the very antithesis of its title, it has to be Umesh Shukla's "All Is Well". The film, about a father and son's troubled relationship, is barely coherent as it hurtles from one disastrous scene to the next, without making any sense.
Abhishek Bachchan is Inder, a tortured singer, who is forced to go back to the home he had abandoned many years ago. He deals with parents he hasn't spoken to in years, and also fends off a friend in love with him. In this mix is Cheema, (Mohammed Zeeshan Ayyub), a ruthless moneylender out to recover dues from Inder's father, portrayed by Rishi Kapoor.
Narrating the rest of the story would be futile because there is hardly any. The cast seems to be chasing one another in cars. Shukla might have wanted to draw inspiration from films like "Little Miss Sunshine", where a road trip proves to be the catharsis for a dysfunctional family, but he fails miserably. Instead, the narrative is cluttered with crass humour and dialogue so fake even an accomplished actor like Kapoor doesn't sound sincere.
In one particularly cringeworthy scene, Asin quotes "The Secret" to Bachchan's character, telling him that the fact they were on the same plane to India is a sign they should get married.
The women in the film are on the sidelines. Supriya Pathak, who plays Inder's Alzheimer's-afflicted mother, wanders with a blank stare throughout most of the film, and Asin, Inder's love interest, doesn't have a substantial role either.
Bachchan has one disgruntled look – he's probably showing how he felt about this film. Kapoor and Pathak seem to forget they can act and give into mediocrity that pervades this two-and-a-half hour film.
"All Is Well" should never have been made and no one should have to sit through the travesty that it is. Avoid at all costs.
(Editing by Ankush Arora; follow Shilpa on Twitter @shilpajay, and Ankush @Ankush_patrakar. This article is website-exclusive and cannot be reproduced without permission)