Movie Review: Katti Batti
(Any opinions expressed here are those of the author and not of Thomson Reuters)
Nikhil Advani's second release in two weeks, "Katti Batti" (loosely translated to 'fight and make up'), is vastly different from last week's "Hero." In this modern-day romance, the lead pair are not coy, don't wait for their family to sanction their relationship, and certainly don't have to fight for the right to be with each other. The complications are all inside their head.
Advani attempts to paint a picture of the modern, urban Indian youth in love – the boy doesn't necessarily wear the pants in the relationship, the girl has commitment issues, and they both think nothing of living together. Many Indians may have become more liberal in their attitude towards love and sex, but not the country's censors. So the words "have sex" have been dubbed as "make love" and in a scene where the couple is kissing, a red heart-shaped graphic is superimposed on their lips.
Imran Khan plays Madhav aka Maddy, a doormat of a guy who appears to have nothing constructive to do in life other than to pine for his ex-girlfriend Payal (Kangana Ranaut), who broke up with him after a five-year live-in relationship.
Advani chooses the non-linear narrative format, juxtaposing the present with the past and narrating Maddy and Payal's love story one chunk at a time. The entire film is told from Maddy's point of view as he chases Payal obsessively, even though she makes it clear she wants nothing to do with him anymore.
The film is a lopsided version of the romance between the two and fails to give us a sense of Payal and her motives. What doesn't help is that Advani wanders away from the main story by introducing secondary characters that add nothing to the narrative. The lines are corny ("I can't imagine living without you"), the acting is forced and the chemistry between the two is inconsistent.
Drawing elements from movies like "500 days of Summer" and "Sweet November", "Katti Batti" never feels like a fresh, watchable romance. There are some sequences that work, but the overall effect is one of unwieldiness – a quality that doesn't sit well with a romantic film.
Both the lead actors work within their own limitations – Imran Khan is affable as Maddy but fails to convey the real emotional sense of his character while Kangana Ranaut's diction overshadows her acting. You cannot get past her accent and over-stated dialogue delivery long enough to feel empathy for the character. "Katti Batti" is a film that tries too hard to be "cool" and ends up falling on its face.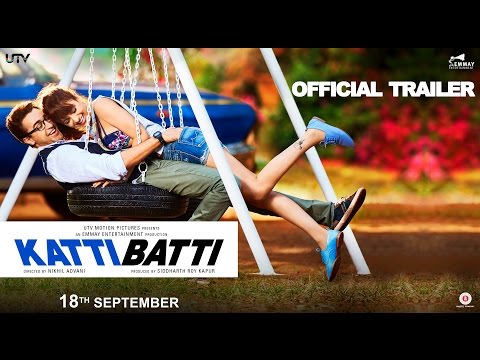 (Editing by David Lalmalsawma; follow Shilpa on Twitter @shilpajay, and David @davidlms25. This article is website-exclusive and cannot be reproduced without permission)