Movie Review: Kis Kisko Pyaar Karoon
(Any opinions expressed here are those of the author and not of Thomson Reuters)
The success of Kapil Sharma is a bizarre phenomenon in the already strange world of Indian television. The comedian, whose forte seems to be misogynistic jokes that mostly involve evil wives and their cowering husbands, has found unprecedented popularity with Indian audiences. His late-night comedy show has enjoyed top ratings, and boasts of top Bollywood stars and cricketers as its regular guests.
In "Kis Kisko Pyaar Karoon", Sharma's first foray into films, the medium might have changed, but the message hasn't. He is still this smug, self-satisfied man, who would rather blame the women in his life and call them a "haadsa" (accident) than own up to his mistakes.
His character, Shiv Ram Kishen Kapoor, gets married thrice, by accident. Either his friends trick him into it or gangsters force him to get married, but instead of standing up for himself, he chooses to stay married to three women, shuttling between them, and treating them in the condescending manner one would treat an errant toddler.
All this would be fine if Sharma and screenplay writers Dheeraj Sarna and Anukalp Goswami would inject some genuine humour into the script. Instead, they peddle the same situations and jokes that have been staples of David Dhawan films in the 90's, and now a key ingredient of Sharma's comedy show.
The women in the film almost invite ridicule, given the airheaded way in which they behave. Worst of all, they are willing to forgive his indiscretions and accept his fourth marriage to his "true love", just because he asks for forgiveness.
This is misogyny and regression masquerading as comedy, and Sharma seems to be too busy trying to morph into a Hindi film hero to employ his famous comic timing to good effect. Unless you are a fan of Sharma and his somewhat questionable humour, this film seems like a joke gone wrong.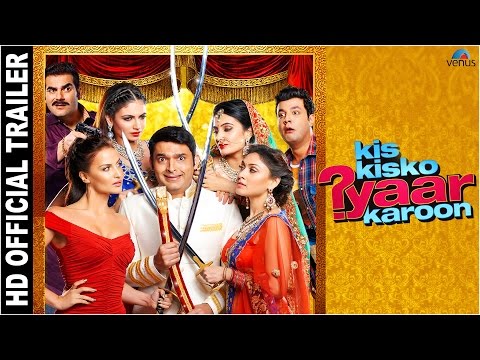 (Editing by Ankush Arora; follow Shilpa on Twitter @shilpajay, and Ankush @Ankush_patrakar. This article is website-exclusive and cannot be reproduced without permission)