It is said that each Mumbai resident passes through the city's iconic Chhatrapati Shivaji Terminus at least once. On Sunday, the railway station was the setting for 200 Mumbaikars to do something out of the ordinary.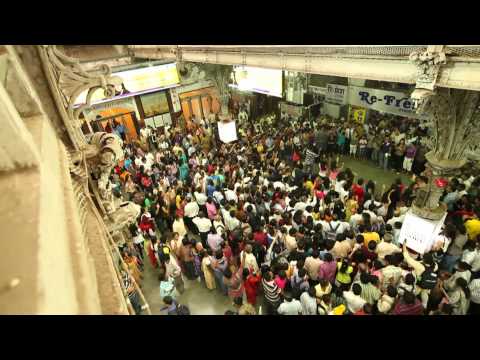 Thanks to Shonan Kothari, 200 people got together and danced in the middle of the crowded station, three years and a day after the November 26 attacks at the same place.
A YouTube video of the flash mob has been viewed nearly 150,000 times and went viral on social networking sites. Actor Abhishek Bachchan and director Rohan Sippy were among the celebrities who tweeted the video link.
Kothari, 23, says she didn't mean for this to be a symbol of the 2008 Mumbai attacks, or anything else really.
"Nothing about this had an agenda. We just wanted to have fun," she told Reuters.