Inflation Fears, Sputtering Wages
Inflation may not be at the forefront of worries about economy for now, but it's certainly in the back of many investors' minds. Not that anyone thinks price increases will be reinforced by the labor market, as per the old "wage-push" theory. A new report from the International Labor Organization showed that wage growth continued to decline around the world in 2008, falling to 1.4 percent last year from 4.3 percent in 2007. The UN group also suggested things have gotten worse this year.
The picture on wages is likely to get worse in 2009 – despite the beginning of a possible economic recovery.   Compared to the annual average of 2008, the real wages in the first quarter of 2009 fell in more than half of the 35 countries for which recent data is available.   The downward trend in wages raises some questions about the extent to which the consumption of workers and their families will be able to sustain aggregate demand for economic production once the effects of government rescue packages peter out.
This trend has not, however, succeeded in calming those spooked by unprecedented monetary and fiscal stimulus from governments and central banks around the world. Indeed, inflation-hedging is creating market niches all of its own. The Treasury, for instance, is expected to bring back 30-year Treasury Inflation Protected Securities, or TIPS, as part of its quarterly refunding announcement on Wednesday. Gorge Goncalves at Cantor Fitzgerald notes:
The Treasury could expand its TIPS offerings and or bring back the 30-Year TIPS to help finance the federal debt needs.  In the latest dealer questionnaire the Treasury asked about potential changes to the TIPS program including the replacement of the 20-year TIPS with a new 30-year TIPS security.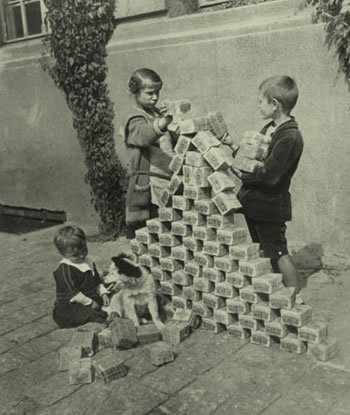 Bond giant PIMCO, in the meantime, has introduced its own new anti-inflation fund, which it says is composed of a mix of TIPS and municipal bonds. John Cummings, who will manage the fund, offers some insight into the reasoning behind its creation.
With growing U.S. deficit projections and continued economic uncertainty, investors are facing the potential for higher taxes, elevated financial risks and the need to protect the purchasing power of their investments against inflation over time.