Ireland's uneasy market comeback
Ireland, hailed as the poster child of euro zone austerity, is hoping to get back into the long-term bond market this year. But analysts say a hasty return could do more harm than good.
Its market position has certainly improved since it was pushed out of commercial markets and forced to seek a bailout, even though the population at large is still struggling with rigorous austerity.
Ten-year Irish yields have halved to just below 7 percent since July – before the European Central Bank began buying Spanish and Italian bonds in the secondary market to stabilise peripheral markets.
Irish CDS has also outperformed other euro zone strugglers, sliding 119 basis points to 605 bps over the same period while Spain's climbed 168 basis points and Italy's jumped 196 basis points, according to Markit data.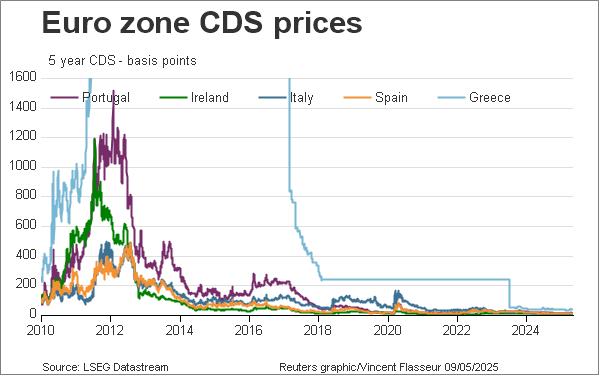 And Irish 10-year bonds have made total returns of 12.1 percent so far this year, second only to Italy in the euro zone, Thomson Reuters data shows.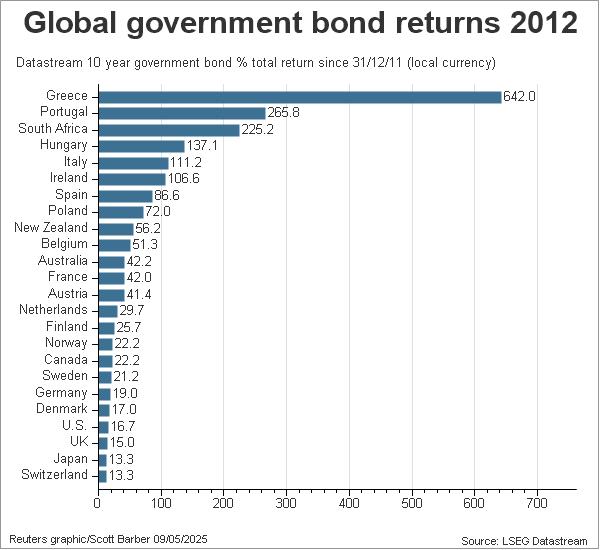 This success story has led Commerzbank to see a "decent chance" the Irish Treasury could sell some 2 billion euros of bonds in the five- or maybe even 10-year sector in the fourth quarter of this year.
But others are skeptical. They say Ireland remains vulnerable to another blow-out in the euro zone, and the health of the global economy. A dip in exports unexpectedly pushed the country back into recession in the fourth quarter of last year.
Elisabeth Afseth, fixed income analyst at Investec explains:
The yield levels are starting to get down to where it may be possible to think about returning to the market, but I would have thought they would want to be fairly certain before testing that. It wouldn't do much good for anyone if they tried to bring an issue and it failed.
Sanjay Joshi, head of fixed income at London and Capital says his fund is warming again to investing in Irish bonds but will only take the leap when the Irish economy shows it can withstand volatility in the euro zone. Joshi says:
What you don't want to do is re-enter the market and have a difficult issue. So leave it for a few months, let markets settle down a bit more, let the economies get a big stronger, provide a better backdrop to it. Maybe later on this year, I would have thought early next year would be a more conducive environment.