Ireland, hailed as the poster child of euro zone austerity, is hoping to get back into the long-term bond market this year. But analysts say a hasty return could do more harm than good.
Its market position has certainly improved since it was pushed out of commercial markets and forced to seek a bailout, even though the population at large is still struggling with rigorous austerity.
Ten-year Irish yields have halved to just below 7 percent since July – before the European Central Bank began buying Spanish and Italian bonds in the secondary market to stabilise peripheral markets.
Irish CDS has also outperformed other euro zone strugglers, sliding 119 basis points to 605 bps over the same period while Spain's climbed 168 basis points and Italy's jumped 196 basis points, according to Markit data.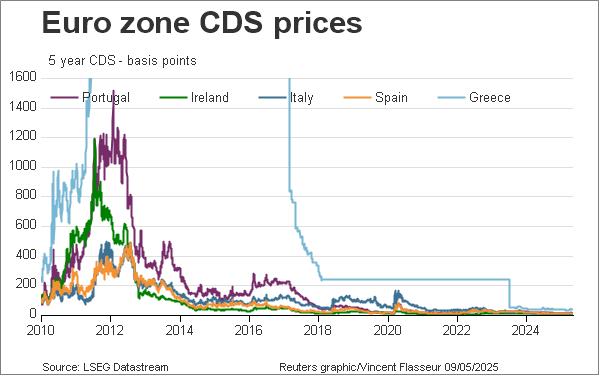 And Irish 10-year bonds have made total returns of 12.1 percent so far this year, second only to Italy in the euro zone, Thomson Reuters data shows.