President Obama's proposal for cuts to the federal budget, which Congress directed him to detail as part of the sequestration process, was released last week. The cuts must come from the annual $1.2 trillion in discretionary (non-entitlement) federal spending. Reuters reports:
The White House presented a detailed breakdown Friday of $109 billion in across-the-board spending cuts scheduled for January, setting off a fresh blame game between the Obama administration and Republicans over responsibility for what both say is a preventable budgetary calamity.
The itemization of the so-called "sequestration" plan showed potential pain all around: $11 billion out of the Medicare healthcare program for the elderly, a $15.3 billion cut in defense procurement accounts and hefty cuts to a Department of Agriculture program that supports farm prices.
After the November election, a fight over specific cuts or tax increases or decreases is likely to be enormous. The number of interests that are preparing to protect their turf run the gamut from defense contractors to public employee unions. Here is the battlefield: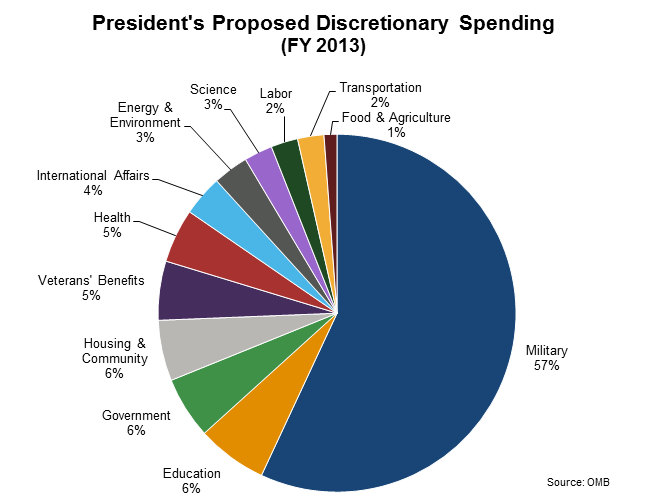 Various groups have chosen different political postures. J. David Cox, president of the American Federation of Government Employees, is arguing against cuts to entitlement programs, which is not even currently on the table. From the Washington Post: