Should the media be more positive about Pakistan?
In the comments on our blog earlier this month Pakistan: Breaking Down the Stereotypes one thing stands out — that people in Pakistan are tired of it being portrayed as a failed state and blame the western media for focusing too narrowly on suicide bombings rather than the achievements and attractions of the country.
You can read all the comments here and I am reproducing some below:
"Pakistan has always been portrayed in the media as a failed or dangerous country. In reality, this is totally absurd and false. The recent elections in Pakistan proves my point. They are progressive, they want peace and most of all they mean business." – Posted by arif
"It is quite unfortunate that Pakistan has now become a synonym with suicide bombings and militancy, however, it is more than that. A thriving economy, booming telecom, construction , financial and IT market, Pakistan offers a lot more than what is on the news" – Posted by Kashif
"Pakistan is the best country in the world. It has everything. Beautiful country, beautiful people.. powerful military, fastest growing economy, best relations with other countries (other than communist India), awesome food.. what else does one need?" – Posted by Ahsan.
These comments encouraged me to put up the following video, mostly of the moutains in the north, which is one of the most popular videos of Pakistan on YouTube.  The accompanying music is a little bit dated, but photos are worth a look. I also e-mailed Waseem Khan Jadoon, who posted the video, to ask about it and he made the following comment:
"I uploaded this video because I want to show the world that we Pakistanis are not terrorists. Stop spreading propaganda against Pakistan especially western media. Promote peace and harmony in the world rather than hatism towards different religions and regions."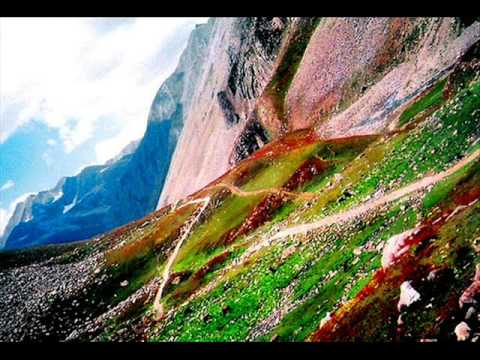 Of course, as a journalist watching this video, I see not only my favourite part of the world, but also glaciers melting because of global warming; the divided former kingdom of Jammu and Kashmir, the potential for fights between India and Pakistan over water from Kashmir's rivers; and the obvious tensions of an area that lies between India, Pakistan and China.
So are our commenters right that the media is too negative about Pakistan? Or are we simply trying to highlight the risks in the years ahead?