Poking holes in the Swiss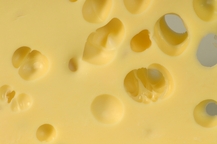 A federal judge has agreed to delay the UBS tax-evasion trial as the U.S. and the Swiss seek a resolution. UBS shares gained strongly on the presumption that a delay was near.
A source familiar with the situation told Reuters the talks, now led by the U.S. and Swiss governments, were aimed at finding a way to allow the bank to transfer client data without breaching Swiss law. No doubt the discussions, and perhaps even the nature of a settlement, will be murky.
That a settlement is being sought may be a short-sighted reason to buy UBS stock. Without its precious secrecy to define it, Swiss banking would lose the standing that has made it the wealth-management center of the world. The fact that the two sides are talking may indicate Washington is willing to accept less than unconditional surrender. But make no mistake: Settlement means less secrecy, not more. While a settlement would help the bank with this particular mess, it could have an added sting in the form of a payment from UBS to the U.S. government.
Longer term, tax lawyers say European governments, which are also trying to recoup unpaid tax money from offshore banks, could also put pressure on Switzerland as a global fight against tax cheats gathers pace.
Post Your Comment