MetLife gets new life from AIG
MetLife is moving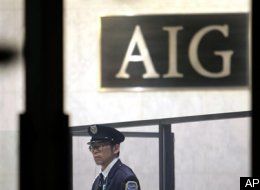 up in Japan, the world's second-largest life insurance market, with the $15.5 billion purchase of Alico from AIG. The unit accounted for 70 percent of Alico's pre-tax operating income in fiscal year. It also has operations in Europe and emerging markets in Central and Eastern Europe, the Middle East and Latin America. Much like the $35.5 billion sale of AIG's Hong Kong-based AIA subsidiary the week before to Prudential of the U.K, a chunk of AIG is a transformative expansion for Metlife.
Both AIG and Metlife share rose on the news – one of those win-win deals, the market says. But if you want to be skeptical, just keep in mind that AIG is still only part of the way towards repaying the $182.3 billion it owes the U.S. government and Metlife has just exposed itself to an aging Japanese population with prospects in some ways even more worrying than in the U.S., given its lost decade and its near-routine bouts of deflation.
One thing Metlife will not have to worry about is having a government functionary on its board. Though the sale features a sizable equity component from AIG, we're told that the chance of Uncle Sam calling the shots at yet another major U.S. corporation is nil.
Post Your Comment