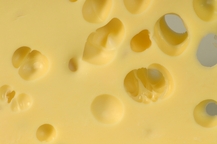 When Switzerland sold its stake in the country's largest bank at the top end of its price range, it made a hefty profit on compensation for interest lost from shedding the mandatory convertible notes it held in the bank early. It's not as if it didn't deserve a big payoff, having gone to the mat with the mighty U.S. government to defend UBS over allegations that it aided and abetted wealthy American tax dodgers.
Our source says the Swiss sold 332 million shares at 16.50 Swiss francs each, at the top end of a 16 to 16.50 francs price range, with books being three to five times oversubscribed. That gives government 5.5 billion Swiss francs ($5.1 billion), plus 1.8 billion francs in compensation, making a profit on the 6 billion francs it shelled out in its rescue attempt last October.
Has the U.S. regulatory offensive poked so many holes in the Swiss banking system as to rob it of its best asset? While UBS is starting to pay its dues, it could be taking on fresh liability by complying with the order to hand over the names of thousands of UBS's rich American clients to Washington. This could result in fresh provisions for big legal bills, as outed clients sue UBS for breaking that same Swiss banking secrecy law that had been so important to the wealth management bank for so long.
The U.S. is gunning for other banks too, and European governments have been vocal about clamping down on tax-havens, so how UBS handles the fallout could set precedents across the off-shore wealth-management industry.