Supply-chain software startup eyes breakthrough
For many large companies, outsourcing is the norm as they seek cost savings at almost every level of production. Jason Tham, a former Kellogg's employee, saw an opportunity to help reduce the risk of something going wrong at each outsourced step. His solution: to create software that would streamline the supply-chain process and reduce costs even further.
Using research compiled by his father, an engineering professor, and $40,000 in personal capital, Tham built the software and launched Toronto-based Nulogy Corp. in 2002. Tham's signature PackManager product is an all-inclusive Web-based software that helps the middlemen in the supply chain — called contract packagers — improve their operating efficiency by tracking their inventory, production and labor information in real time. Contract packagers provide the creative packaging and displays that help make a product more attractive to consumers.
THE PITCH
Tham's research shows the Consumer Packaged Goods sector, which includes big brands such as Kellogg's, Proctor & Gamble and General Mills, outsources close to $20 billion annually to contract packagers. He predicts that number to triple over the next several years.
Earlier this year Tham raised $600,000 in seed funding, mostly from angel investors, to help expand Nulogy's sales and marketing push, with the intention of winning more contracts and bringing in more revenues. "Today the challenge is bringing the right people on board and being able to get enough of them," said Tham, who has grown the company from its original five founders to 19 employees. "Our goal in the next two years is to have Nulogy synonymous with contract packaging and manufacturing software."
TAKING IT TO THE EXPERTS
Chris Golec has been down the road Nulogy is embarking on, having founded and sold a similar enterprise software company – Supplybase – in the mid-90s and said the critical thing for Tham and his partners to keep in mind is: how their product reduces the risk associated with supply-chain delays.
"That's where the real dollars are, because if you miss it's lost revenue," said Golec, who sold Supplybase to i2 Technologies for $380 million in 2000 and used the capital to start another Web-based software company – Demandbase – that helps businesses improve their marketing and sales performance. "It will be fairly easy for somebody to listen, because it's more of an operating expense as opposed to a large capital purchase, which is the way most supply-chains were sold a number of years ago. It's really a matter of how easy it is for somebody to try it out and if that is truly easy the business could scale nicely."
Golec liked the niche play by Nulogy of focusing its software on contract packagers, but thought the software's real value was in how it minimizes time-to-market risks and not on how it frees up employee time to potentially launch more products. "Sometimes that contract packaging could be the cheapest part of the whole supply chain, but if you screw it up your $100 product is going to be delayed by 50 cents worth of packaging," said Golec. "That's why it's critical to the business; it's not (about) saving a half an employee."
Kevin O'Marah, chief strategy officer for AMR Research, has helped hundreds of companies improve their supply-chain processes and agreed with Tham's monetary valuation of the contract-packaging industry. O'Marah said Nulogy could increase revenues by targeting CPGs making environmentally-friendly products as "packaging is probably the biggest issue shoppers understand when they judge the green credentials of a consumer goods company."
O'Marah anticipated growing sales will be a challenge for Nulogy, given "the risk buyers usually associate with startup software companies" and that CPG manufacturers will be "much harder to penetrate because of the difficulty they face in changing established processes and systems."
O'Marah agreed with Golec about the need of Nulogy's clients to easily test or integrate their product but expected Nulogy's cloud, or software-as-a-service model, will help "since it makes it possible for companies to pilot the tool at low cost."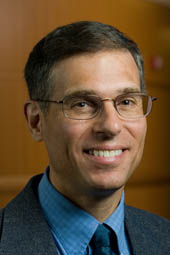 Wally Hopp, a professor at the University of Michigan's Ross School of Business and the author of "Supply Chain Science," said there is definitely a need for Nulogy's software in the supply chain, but that Tham needs to refine his pitch and cut out industry jargon that obscures his company's true value.
"The mistake some of these guys make is that they get so entrenched in speaking the very specific language of what they're doing that they don't describe the general concept very well," said Hopp, who advised Tham to hire a marketing expert to help him hone his message. "He should have a better elevator pitch. He shouldn't be lapsing into generalities about software and Web-enabled stuff that could be anything. He should have something very specific and clear, because they have to be recognized by the players in this or they're not going to get the attention they need to grow."
Hopp said providing a software solution to help improve supply-chain inefficiencies is a good idea and said Nulogy's position of being first to market should help them stand out over any future rivals. "If these guys actually manage the co-ordination with the packaging firms they could play a nice niche," said Hopp, who added if Nulogy maintains its positions as the innovator in the market it will eventually attract interest from large software firms looking to buy them out. "You've got to be the one that wins, because what happens is somebody wins and everybody else kind of withers on the vine."
(Top photo credit: Jason Tham, co-founder and CEO of Nulogy Corporation. REUTERS/Mark Blinch)

Do you agree with our experts? What do you think about Nulogy's business model and founder Jason Tham's goal to make the company a global player? Will they make it? Post your comments below: