Martin O'Malley flashes his guitar and a hint of candidacy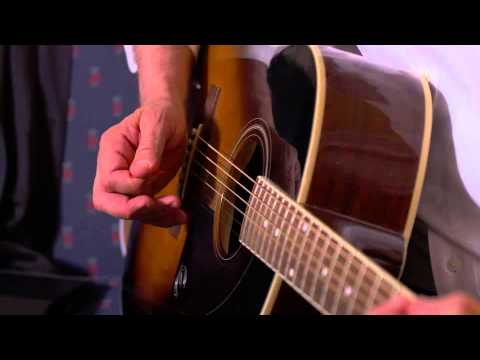 Bill Clinton had his saxophone. Martin O'Malley has his guitar.
O'Malley, the former Maryland governor, posted a 23-second video on YouTube to announce that he's going to announce something big on Saturday. It no doubt concerns whether he will run for the Democratic presidential nomination against Clinton's wife, Hillary.
The video shows a close-up of someone doing some rudimentary picking on an acoustic guitar before the camera pans out to show that it's O'Malley, who nods knowingly but says nothing, followed by the words "Stay tuned. Be the first to know. Sign up at: http://omalleydecision.com."
Clinton scored major cool points during his 1992 presidential campaign when he donned sunglasses and played "Heartbreak Hotel" on his sax on "The Arsenio Hall Show."